Supports healthy liver function
Formulated to help maintain the body's ability to metabolize nutrients.
Backed by clinical data
Consumers felt up to 80% better across various symptoms*.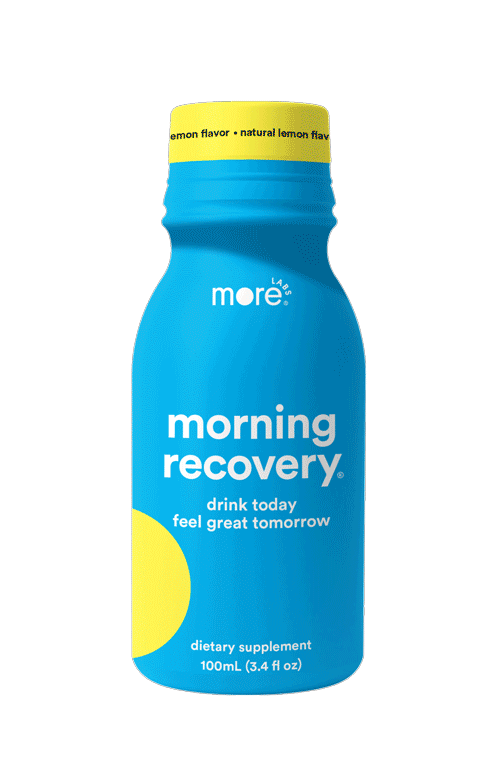 Perfect to take on the go
Try it at home, out on the town, or while traveling.
Only made of the good stuff
No artificial colors, flavors, or sweeteners, or other additives.
as seen in...
"Products like Gatorade and Pedialyte just replenish electrolytes lost due to drinking, but Morning Recovery Drink does that and more."
"Sisun Lee has worked at some of the most prominent companies on the planet, and now he's running his own with a mission to help you think clearly and feel energized no matter what you drank the night before."
"So what is it about this drink that has everyone so excited? The secret to that is an herbal ingredient called Dihydromyricetin (DHM) found in the raisin tree and rattan tea."
"Customers stated that they've noticed a drastic difference in their mornings when using the Morning Recovery supplements versus competing products or hangover solutions."
"it's the ingredients that truly make Morning Recovery stand out; especially when compared to other similar products released in the wake of Morning Recovery"





The functional ingredients
A synergistic mix of the highest quality ingredients to help you get the most out of life.
prickly pear extract
milk thistle
green tea extract
hovenia dulcis
red ginseng extract
korean pear extract
electrolytes
B & C vitamins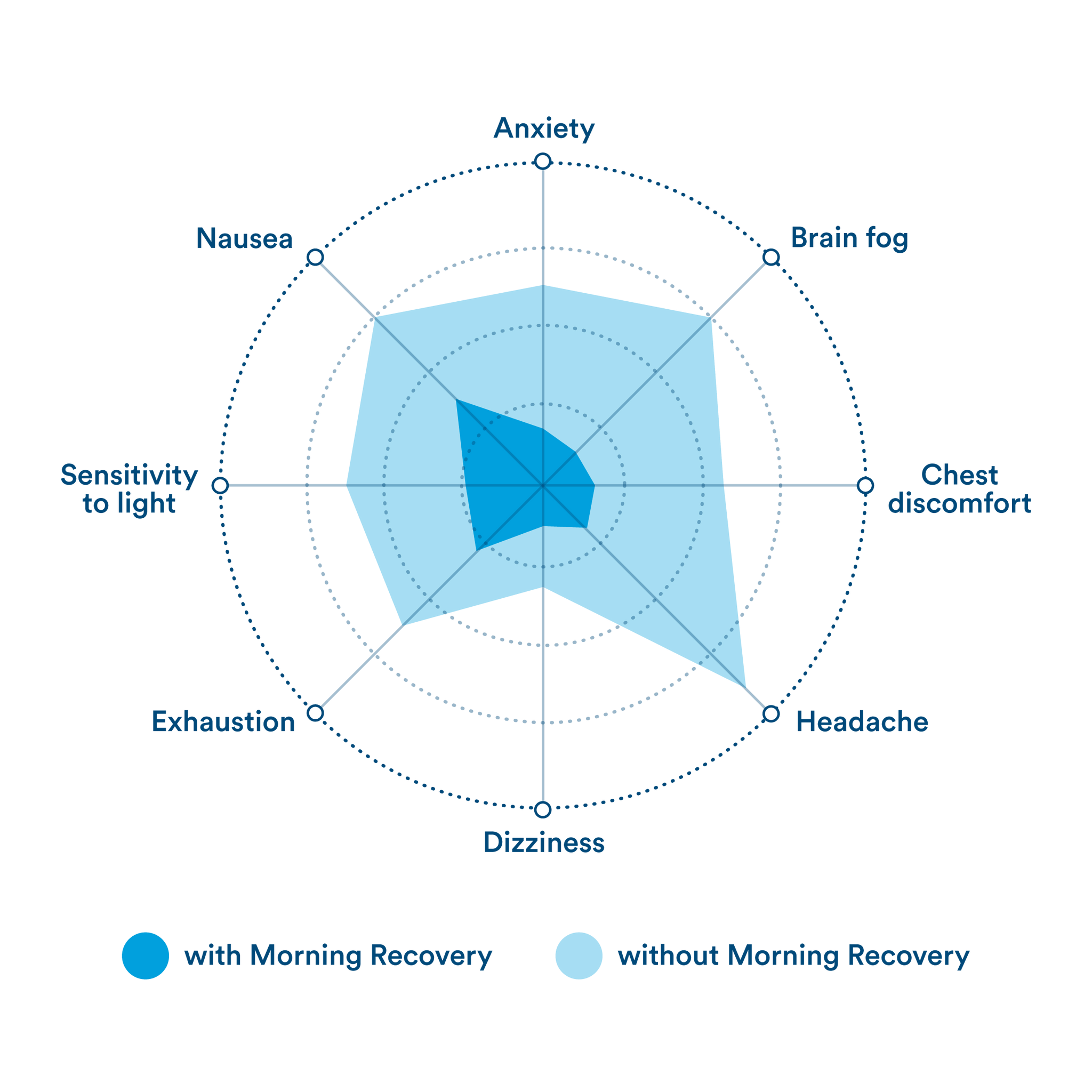 Clinically proven to improve symptoms after drinking
In a clinical study*, users showed up to 80% improvement across various symptoms including headache, heart-pounding, concentration, and clumsiness after drinking.
Us vs. Them
From high-quality ingredients to delicious flavors, here's a snapshot of why health conscious people are trying and sticking with our recovery drink over others.
capsules
No artificial flavors or sweetners
Patent pending technology